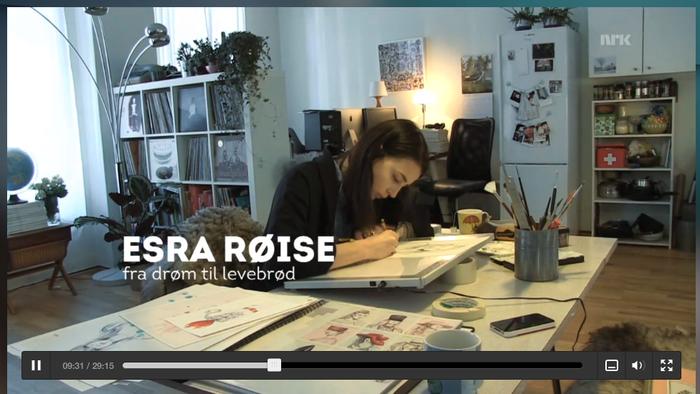 I was on TV the other day!!!Eek!! 
Nasjonalgalleriet is a brilliant art and culture show on Norwegian channel NRK, and they were kind enough to do a nice little feature on me and my work.
Nerve wracking and exciting all at once;)
Click the picture if you want to check it out. Norwegian subtitles only, though.
(Video by talented videoartist Charlotte Thiis-Evensen)